Wheelchair Ramp or Platform Lift: Which One Should You Get?
Sometimes the choice between a ramp and a
wheelchair lift installation
is pretty obvious, but sometimes the right answer involves fairly subtle distinctions. If accessing your outdoor porch or deck is impossible because of your scooter or wheelchair, here's a quick look at ramps and lifts. Understanding their strengths and weaknesses will help point you to the solution that's right for you.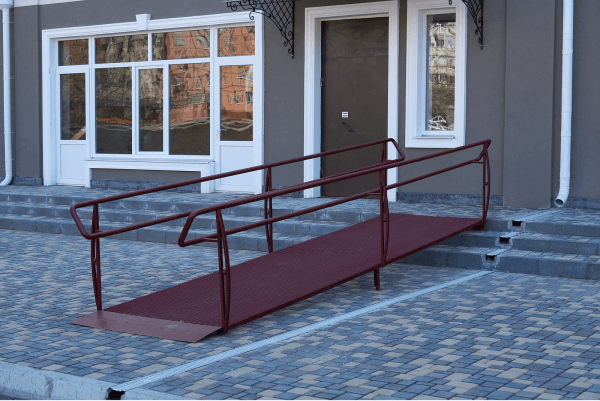 Ramps
Ramps are pretty straightforward. A ramp is an inclined flat surface that is used for elevation changes in place of stairs. Aluminum ramps can be installed and configured to fit a variety of spaces. They are almost zero maintenance and are very durable.
Platform Lifts
Platform lifts look a bit like open elevators. They have a full to partially enclosed platform that raises and lowers using electrical controls.
Which One Do You Need?
Height
The degree of elevation change often will determine whether a ramp or lift is needed. To be safe and effective, a ramp needs to follow a ratio of 1:12; this means that every 1 inch of rise requires 12 inches or one foot of ramp. For a deck with a 3 step, 21-inch rise, the ramp must be 21 feet long. Ramps also need a solid landing platform at the top and bottom big enough for a wheelchair to maneuver safely.

Platforms can safely travel about 14 feet. Regardless of the elevation change, the footprint of the platform and the mechanism remain constant.
The takeaway: For a slight elevation change, less than about five steps, ramps are fine. Any higher than that and ramps become long and unwieldy for most residential situations. Platforms work well for higher rises and areas where space is too tight for a ramp.
Conditions
Ramps and platforms are both effective outdoor solutions. Weather can play a moderate role. Ramps require snow and debris to be cleared for them to be safe, which may be considered. But far more important is the user. Ramps take longer to travel and largely leave the user exposed to the elements. Platform lifts move more quickly and can be built with a cover for shelter.
The takeaway: In harsh climates, platform lifts provide protection from inclement weather. Compared with a short ramp, this might not be a significant issue, but longer ramps can be much more unpleasant and challenging in the rain or snow.
Ability
Platform lifts accommodate all abilities. Almost anyone can operate one easily. Ramps can be difficult, especially for manual mobility devices. Powerchairs and scooters can navigate ramps with ease, but some users or caregivers find ramps tiring.
The takeaway: To be a solution, it needs to work for the user. If the user cannot manage the ramp, a platform lift is the answer. Always consider the needs of the primary user before making your decision.
Timeframe
Platforms are more cost-effective when used for a long-term need. While some models are portable and temporary, most platform lifts are installed to stay. Ramps, on the other hand, are very portable. Modular ramps can be rented to satisfy short-term needs. They install and uninstall quickly and easily.
The takeaway: For short timeframes, modular ramps are the way to go if they meet all the other essential criteria.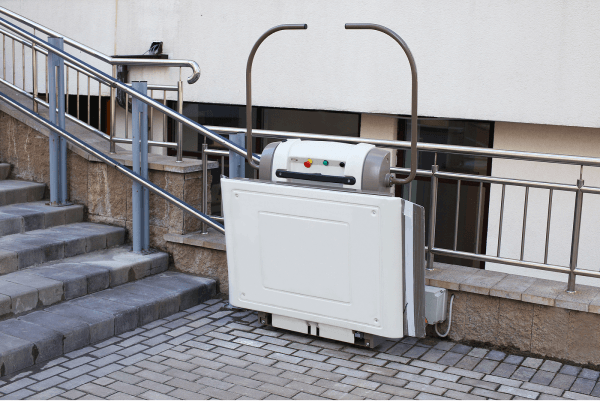 Cost
Be careful: ramps are not necessarily the least expensive option. The layout of the space makes a big difference in the price; as the ramp length and complexity increase, so does the cost.
The takeaway: For larger rises, platform lifts are often more cost-effective. Work with the Stairlifts of Louisiana team to determine which solution makes the most sense financially for you.
Call Today
Talk to the experts at Stairlifts of Louisiana about ramps and wheelchair platform lifts for your home. We sell ramps and lifts to fit any home and other mobility solutions such as stairlifts, ceiling lifts, and vehicle lifts in Louisiana. It's our mission to help you move around your home safely and comfortably. Call us today for a free consultation to see how we can help.