Things to Consider When Choosing the Chair for the Stairlift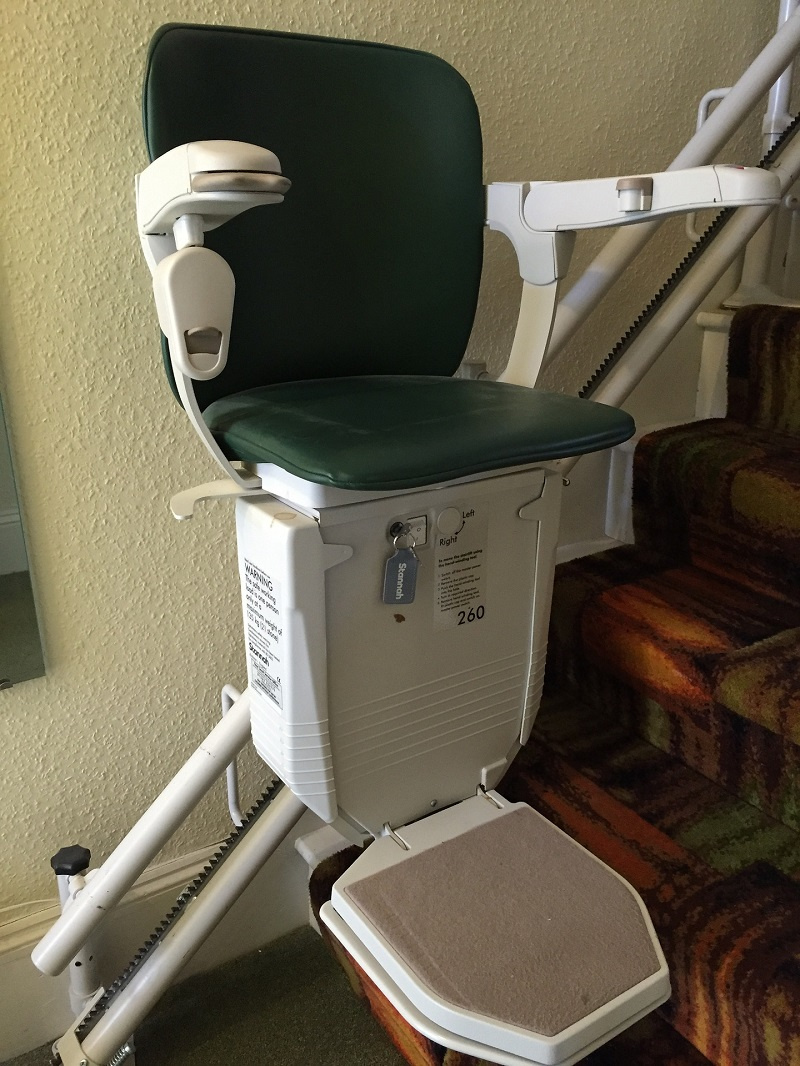 As you grow older, mobility can become an issue, making it difficult to make your way up the stairs. This can be very troubling if you live in a two-story house. Fortunately, there is an easy solution to this problem; a stair lift. Stairlifts in New Orleans will allow you to sit in a chair while it lifts you up to the next level of the home. A primary aspect of this device, as you might expect, is the chair itself. Here are some things that you should consider when choosing a stair lift chair in New Orleans.
Easy to Use
The purpose of a stair lift is to make it easy for you to move from one floor of your home to another, so the chair should be easy to operate and sit in. Know how high or low you need the seat to be and make sure that you can easily sit and stand from the seated position. You'll also want the chair to be covered by the same type of service and support as the lift. When you purchase the seat, the vendor should show you how to operate the chair so that you have a full understanding of its functionality. Before taking it home, you should also ask about maintenance tasks. Most seats can be easily wiped down, but you'll want to be aware of how much effort will need to be put into routine maintenance.
Compatibility
In addition to being comfortable, the chair that you choose for your lift should fit both your lift and your home. The chair should be compatible with the lift so that it's easy to use. Manufacturers will usually recommend chairs that will work best with the lift that they've designed. As the chair will always be connected with your stairs, you'll want to choose one that matches the décor of your home. Considering these aspects will ensure that your chair will successfully lift or lower you to a different floor and will fit in well with the other aspects of your home.
Comfortability
The comfort you feel in your chair will have a direct impact on how much you use your stairlift. While the chair comes with a seatbelt, feeling comfortable in the chair will result in you feeling more secure. This will provide the confidence necessary to utilize the chair on a regular basis. Before buying a chair for your lift, try sitting in it to see how comfortable you feel and determine if you will feel secure when it begins moving.
Adjustability
One of the key features that your chair should have is adjustability. This includes height, arms, and the seat. Many chairs will allow you to adjust these aspects to your comfort level. Adjustability also means that people of various sizes will be able to comfortably use the chair to get around your home if needed. When considering a chair, ask for a demonstration of its versatility so that you can determine how it can be used in your home.
A chair lift can be a valuable asset to your home if you suffer from limited mobility. The right
stair life chair in New Orleans will ensure that you feel safe, secure, and comfortable while moving from one floor of your home to the next. Call on KN Enterprises if you're in need of a stair lift for your home.