Things to Consider When Buying a Stairlift for Your Home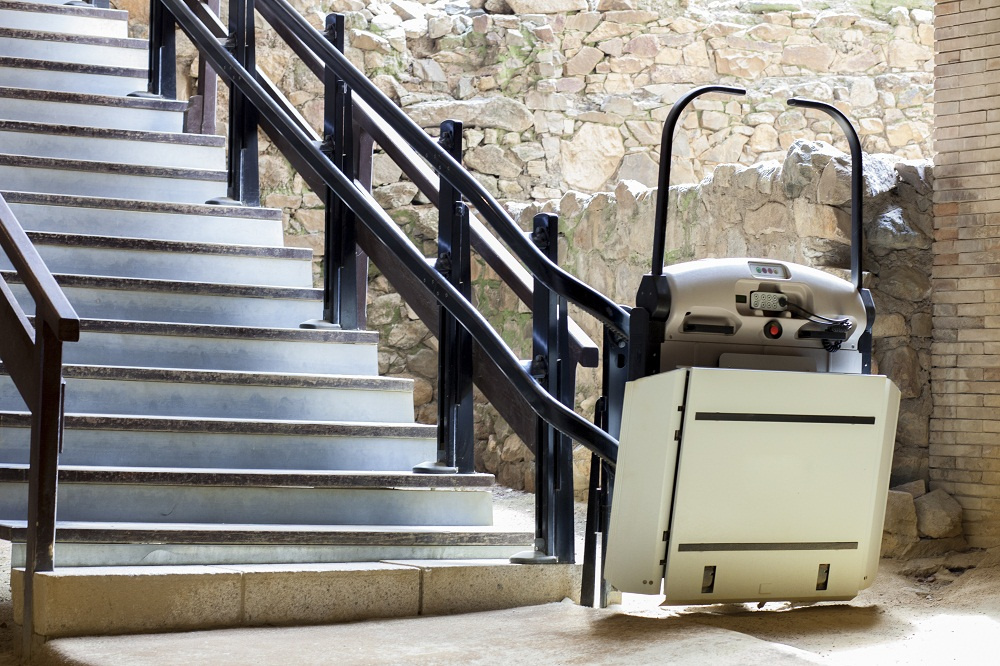 When you or someone else needs help navigating stairs, and it's time to buy stairlifts in New Orleans, Louisiana, you have plenty of options. With so many different kinds of stairlifts available, it's important to have a guide to help you make this investment. Before you make a purchase, keep reading to learn more about what to consider when buying a stairlift for your home.
Consider the Location

Stairlifts of Louisiana, servicing New Orleans, sell indoor and outdoor units. Although many people think of the traditional lift that affixes to an indoor railing, not everyone needs this type of assistance. You might have a one-story home, but have steps leading to your entry and need an outdoor lift. When you take into consideration the location, this helps you purchase a product that will last for a long time, especially when exposed to outdoor elements.
What Kinds of Stairs Do You Have?

Not all stairways are the same. In fact, there are several types of configurations that a home may have. Some homes have
straight stairways without any turns or landings. Others are
curved staircases or have sharp turns. Read more about the different types of stairways to determine the right lift for your home:
Straight stairs: When it comes to stair chair lift cost in New Orleans, a straight stairway is the cheapest and easiest type of stairway to install a stairlift on.
Curved stairs and landings: This type of stair configuration requires customization, because each rail is different. Installing a stair lift is more expensive, but you get a smooth ride up and down.
Who Else Uses the Stairs?

When determining the best stairlift configuration, it's important to keep in mind who else will be using the stairs. If no one else uses the stairs, you have more options. However, if there is additional foot traffic in the house, consider installing a lift that features a folding seat. This allows for more room to walk up and down the stairs and makes it less cumbersome for others in the home.
What Safety Feature Do You Need?

The rider's safety is always a concern. When purchasing a stair chair lift for any individual in New Orleans, it's a good idea to make sure you know what safety features are standard so the lift you buy is equipped with these essential safety components:
Seat belts: Modern stair lifts must feature seat beats. People have been injured falling out of chairs. A seat belt prevents this from happening.
Safety switch: Injuries have also occurred when the seat is in the wrong position. The safety switch prevents these accidents because it doesn't allow the seat to move until it is in the correct position.
Safety sensors: Another issue that chair users need to be aware of is obstacles they might encounter on the stairs. These obstacles include things like pets, objects, or another person. Safety sensors stop the chair if there's an obstacle in the way.
Professional Installation Services

The above information is just the tip of the iceberg when it comes to chair installation. There's much to consider if you want to get the right chair, and have it last a long time. For this reason, it's important to work with professionals at Stairlifts of Louisiana who do stair lift installation in New Orleans and surrounding areas. When you work directly with us, you get all your questions answered, an ironclad warranty, and peace of mind. To learn more about stair lift options and installation,
contact us today
(504) 715-6658.