The Different Types of Wheelchair Ramps: Choosing One that Fits Your Needs
Wheelchair ramps give you, your loved ones, and your guests safe and reliable access to your home. What's more welcoming than a ramp that gives universal access? Not only do they allow freedom to users of wheelchairs, scooters, and walkers, but
wheelchair ramps in New Orleans, LA
, eliminate the hazards of tripping and falling on the stairs for anyone who struggles with mobility, balance, or even their vision.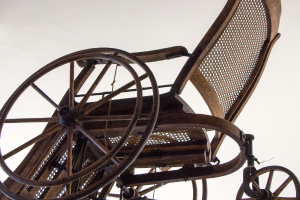 Curious about how you might use wheelchair ramps to increase access to your home? The following is a brief overview of the five main types of wheelchair ramps to help inform your search.
Wooden or Concrete Ramps
When you want to provide a permanent access solution to your home that blends in with its environment, constructing a custom ramp from wood or concrete is the answer. The design options are unlimited, and you can achieve exactly the look you want. Working with a qualified contractor will ensure that you get a ramp that meets all ADA requirements for safety. Make sure to consider railings and landings as part of your design, as well as features that keep the ramp area free from debris and standing water.
Aluminum Ramps
An aluminum ramp is a modular, permanent, long-term ramp that can be installed to facilitate access to your home's entryway. These ramps are durable and resist corrosion and other damage. They come in pre-manufactured sections, and their modular construction design helps you create a configuration that perfectly fits your home and your needs. Rails add safety to the ramp, and the weatherproof, slip-proof design prevents the buildup of ice or water on the surface. Our licensed, professional installers will construct your ramp so you can have safe, reliable access for years.
Threshold Ramps
Lightweight threshold ramps are designed to be a portable solution for small elevation changes within your home. For example, if you have one high threshold to get in the front door or a single step moving from the kitchen to the living room, this ramp is the perfect solution. The aluminum body is easy to move from place to place, granting easy access anywhere while not changing anything about your home.
Folding Ramps
A portable, folding wheelchair ramp means you can take your wheelchair almost anywhere and not worry about access. These ramps are sturdy and easy to use, plus they are easy to store in a closet or in your car. With the help of a portable wheelchair ramp, you can quickly set up an accommodation in your home when guests arrive, or you can provide an on-the-road solution for yourself or a loved one.
Temporary Ramps
Rental ramps are an affordable, convenient option to meet short-term needs such as the following: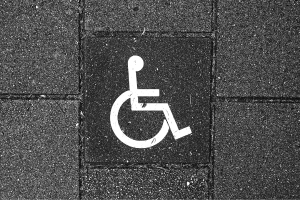 In-home recovery from illness or injury
Hospice needs
Welcoming guests with mobility needs

Installing a rental ramp makes these situations and others seamless. Temporary ramps are safe and easy to use and install. Our experts are on hand to help assess your situation and make certain you get a ramp that's perfectly suited to your home.
The Bottom Line
It's your home. Make everyone welcome, thereby ensuring equal access for people of all abilities. You never know what life will bring; when it brings a mobility challenge to your door, greet it head-on with a ramp. Louisiana Stairlifts has all types of
ramps for sale in New Orleans, LA
. For more detailed information about all kinds of wheelchair ramps, contact our sales team. We're committed to providing the solutions our customers need to live life safely and independently at home. Call today.