An Overview to Different Types of Wheelchair Ramps
Whether you're a homeowner whose accessibility needs have changed or a business owner who is striving to meet accessibility requirements for your business, a wheelchair ramp can be an important part of ensuring that those with limited mobility can enter your property. But did you know that there are multiple types of wheelchair ramps available? Keep reading to learn about the different types of ramps available so you can ensure you get the right
wheelchair ramps for homes in New Orleans, LA, or the right type for business accessibility.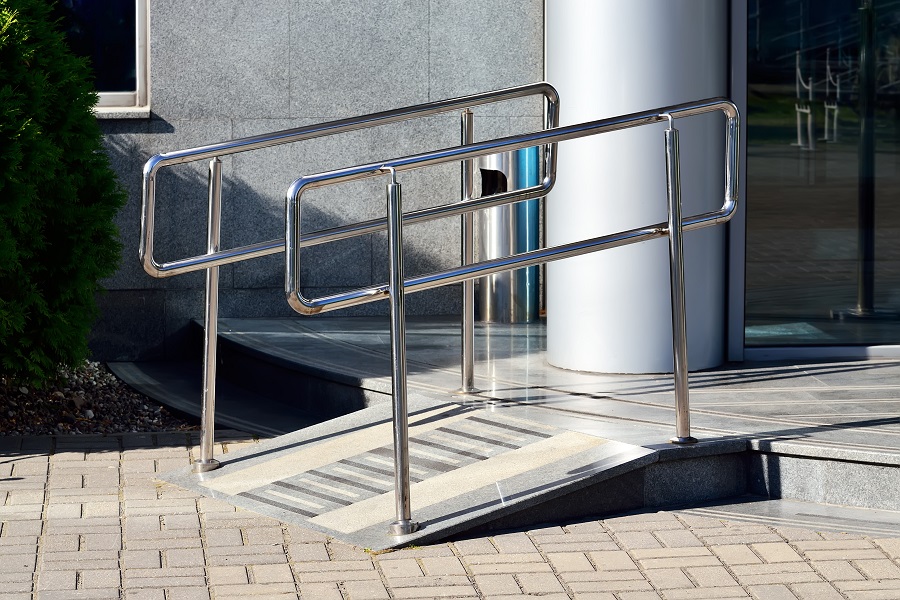 Threshold Ramps
Even if you don't have stairs you need to worry about, thresholds can actually be a pretty significant obstacle to those who are in a wheelchair. Luckily, there's a very simple solution to this. Threshold ramps are small, lightweight, and affordable. They can be placed both inside and outside of your doorway to allow wheelchairs and walkers to easily roll over the threshold and into or out of the property.
Suitcase Ramps
Suitcase ramps are portable options for those who want to ensure they have accessibility everywhere they go; they are also a good solution for homeowners or business owners who can't afford a permanent modification just yet to make their property more accessible. These ramps can be folded up and carried or stored when not in use. When needed, all you have to do is unfold them and set them in place to act as a ramp over small steps.
Pathway Ramps
Pathway ramps are a more permanent solution to accessibility issues, though they can also be removed and used as a more temporary measure if desired. These come in a variety of sizes, from 2 feet long all the way up to 10 feet long. They're best used in areas that have only one or two steps, such as a front porch or steps up to a doorway. These are one of the more common options for those who don't want to build a permanent ramp on their property. Some also include handrails.
Modular Ramps
If you have more than one or two steps, you'll likely need a more permanent solution, such as a modular ramp. Modular ramps are typically aluminum and much longer than the ramps previously mentioned. This allows for a gradual, manageable slope over a greater height. They also typically include handrails.
Custom Permanent Ramps
Finally, if you're looking for a permanent solution to your accessibility needs that fits perfectly into your property design, it's best to get a custom permanent ramp built. These can be made from virtually any material and can be design to blend with your building's exterior while meeting accessibility requirements. It's a great option for those who know they need long-term accessibility at home, or for commercial properties that need to make their business accessible to customers with limited mobility.
If you're looking for a wheelchair ramp for your property, contact Stairlifts of Louisiana. We offer many solutions, both temporary and permanent, to help with your accessibility needs. We even offer
wheelchair ramp rental in Louisiana if you only need your ramp for a short time. Contact us to learn more about the solutions we offer.