The Benefits of Investing in Stair Lifts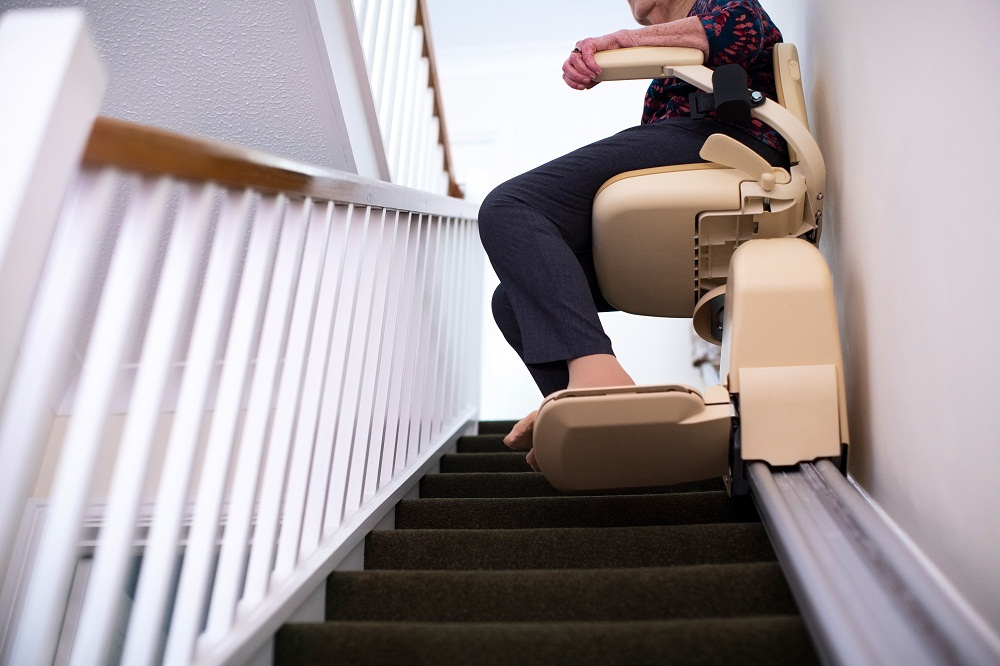 You've lived in a two-story house or apartment for years. Now that you're getting older or you inherited a condition that limits your mobility, you're having trouble walking up and down the stairs. There's no need to panic. Invest in a stair lift in Louisiana. It'll carry you from floor to floor without having to get assistance from someone or risking a fall.
Benefits

What are the benefits of a stair lift?
You can maintain your independence longer. If your bedroom is located on a second floor, simply ride the stair lift down in the morning and up at night.
You don't have to make major changes to your home environment. You don't have to move to a one-story house or remodel your downstairs, so you don't have to walk up and down stairs.
You feel safe. Accidents can happen on steps. If you can't lift your feet properly, you could trip and injure yourself.
You don't feel any pain. If you have arthritis or another medical condition, going up and down stairs can be painful. With a stair lift, you simply take a ride up or down the stairs.
You can carry what you need. Since you're not having to hold the railing for support going up and down the stairs, you can carry a book, your coffee, or your knitting with you.
You can transport your wheelchair. You can get a heavy-duty stair lift that will carry your wheelchair up or down the stairs with you.
You save money in the long run. Your stair lift is a big investment, but its cost pales in comparison to having to find a one-story home, remodel your current home, or move to an assisted living facility.
Features

Your
stair lift will have a cushioned seat, so you'll have a comfortable ride from floor to floor. The stair lift has a remote control, so you can control the pace. The stair lift has a seat belt, so you're secure. You can get a swivel seat, so you can get in and out of the stair lift with ease. The stair lift has a battery backup in case the electricity should go out. Your stair lift will be customized to meet your needs. The width and size can be adjusted for your weight and height.
Installation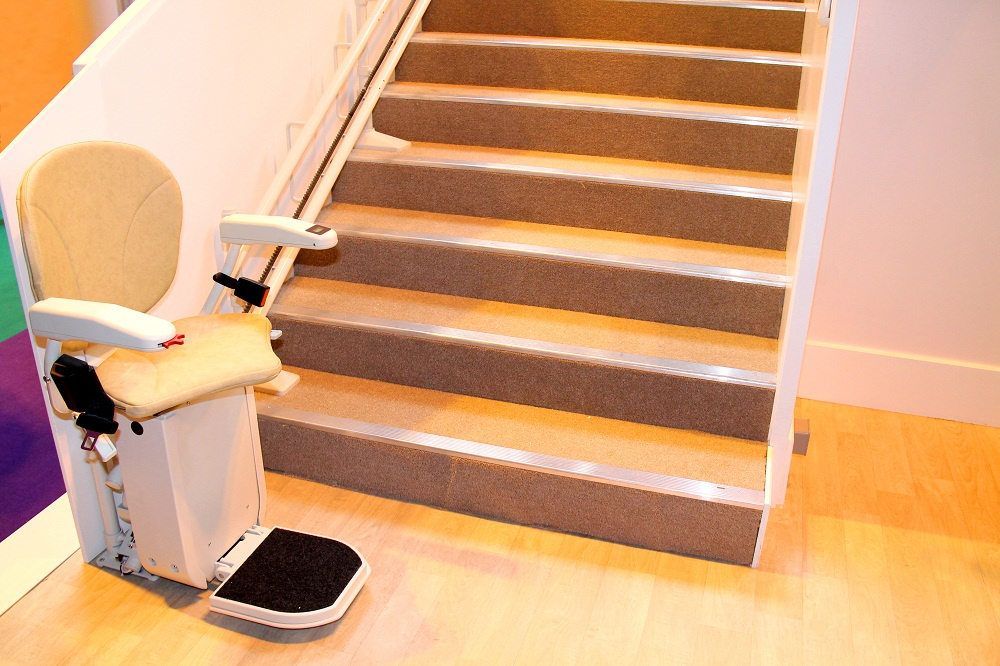 The stair lift can be installed to fit your stairs, whether they're straight or curvy. The stair lift is mounted on your steps, which may require trimming of the carpet to make room for bracket screws. The track will probably extend beyond the bottom step of your stairs, meaning care must be taken in installing the stair lift to prevent a tripping hazard. It may be necessary to remove a door at the top or the bottom of the stairs. Installation can be done in a day.
Outdoors

You can have a stair lift installed on outdoor steps, such as those going from your porch to your yard or from your deck to the yard. The stair lift will be sturdy and durable to withstand the elements. Don't let any mobility issues keep you from enjoying the outdoors.
Don't let your mobility issues prevent you from enjoying trips to parks or other places. You may have a scooter you use to help you get around. Scooter lifts can be installed on the backs of vehicles. Take the scooter along on your trips, and you can enjoy yourself without having to walk long distances or fear a fall.
Would a stair lift make your life easier? Call Stairlifts of Louisiana
(504) 715-6658 for more information.