Residential Elevators Can Help Seniors Age in Place
Supporting older adults requires careful consideration of the modifications and accommodations required to make spaces safe and fully accessible as the effects of aging manifest themselves. Aging in place is the goal; accommodations are the tools you need to achieve that goal.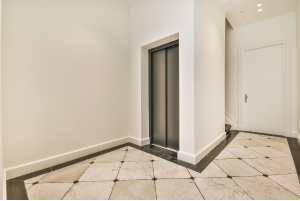 One such accommodation is a home elevator. If you live in a multi-story home, stairs can be a significant obstacle. Poor eyesight, troubles with balance, pain, and impaired mobility can make navigating stairs dangerous and sometimes impossible. An elevator overcomes the challenge of stairs by making movement between levels as easy as the push of a button. With a residential elevator in place, seniors can move freely in their own homes safely and without the constant assistance of a caregiver.
While it might seem like an extravagant expense, take a moment to reconsider. Elevators are better and less expensive today than ever before. Modern technologies have increased the available options and decreased costs, making elevators a viable solution for many homeowners. When weighed against the costs of assisted living, moving to a single-story home, or employing full-time caregivers, elevators are clearly competitive. And don't forget that elevators help all day long with many tasks that be a challenge for aging adults. Resist the temptation to underestimate the impact difficulty with stairs can have on everyday life. Carrying laundry, regular chores, comfortable afternoon naps, and even going upstairs to get a book or shoes for going out are all commonplace tasks that are easier with an elevator.
Stairlifts of Louisiana carries a wide range of residential elevators and provides full
elevator installation services in Louisiana
. We're here to help you find an elevator that fits in your home and your budget. It's our mission to help you live in your own home for as long as possible.
Benefits of Residential Elevators
Home elevators provide a number of benefits for seniors wishing to age in place, including the following:
Easy accessibility to all levels of the home for every member of the household

Worry-free independence for older residents

Custom designs to fit every home and every style

Cost-effective alternative to assisted living or full-time care

Hydraulics
When it comes to home elevators, you've got multiple options. The team at Louisiana Stairlifts helps people every day find lifts that fit their needs, their homes, and their budgets. Elevators are a flexible solution for the challenges of aging in place.

In the past, elevators operated using a traction system. These systems use ropes to pull the cab to where it's called. Traction systems are costly to install and often impractical in a residential space. Luckily, elevator technology has come a long way. Today, hydraulic systems are the most common residential elevator. These use the compression of fluid to move the cab between floors. They require less space than other systems and are less expensive to install and operate.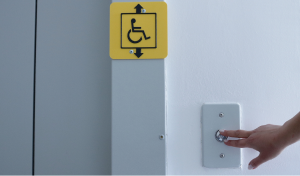 Design Options
At Louisiana Stairlifts, we offer our customers a variety of customization options, including the following:



Cab interior finishes: You can choose glass, wood, stainless steel, or other materials for walls and floors.

Cab doors: Again, we offer a wide range of materials you can use to achieve a unique look that fits your home's décor.
Lighting: Lighting is important to the comfort and look of your unit. White, colors, LED – choose what you like.
Upgrades: You can add special features to your unit for enhanced design or functionality
Elevate Your Home
Age in place with a home elevator from Louisiana Stairlifts. In addition to the latest residential elevators, we also offer a full range of mobility solutions, including stairlifts, platform lifts, and
scooter lifts for vans
. For increased independence, greater safety, and longer, healthier life at home, call Louisiana Stairlifts.