Must-Have Safety Features of a StairLift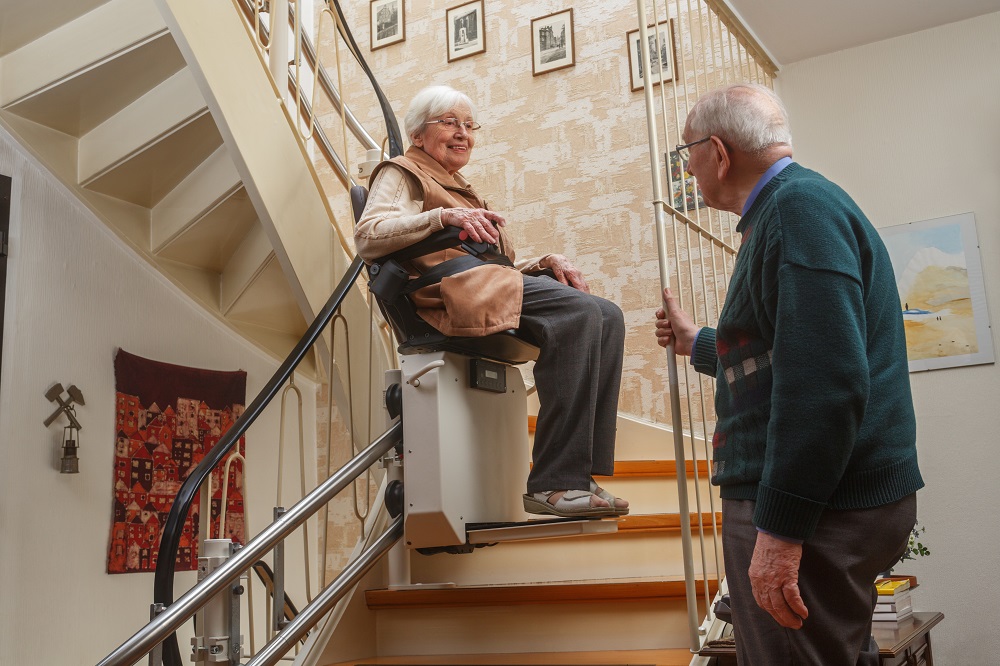 When it comes to your safety and the safety of your loved ones, only a chair lift with the highest safety standards will do. Consumer regulations have raised the bar when it comes to mobility chairs and stair lift installations in New Orleans, LA. Keep reading to learn more about the latest safety features for mobility chairs and stair lifts.
Operator Safety
There was a time when automobiles didn't have safety features that are considered standard today, like seatbelts. These common-sense safety features were not standard of chair lifts until recently. If your chair is more than five years old, chances are it doesn't have a safety belt. Of course, the seat belt is only effective if you use it. Just because your chair doesn't go from 0 to 60 in 6 seconds, doesn't mean you don't need to wear your seat belt. Another safety feature is the ability to adjust your seat height. Your seat should be low enough so that your feet touch the footrest while you're using the chair. If your feet can't touch the footrest, you may experience instability while riding on the chair. Whether you're going up or down the lift, smooth starting and stopping actions prevent jarring the rider. This safety feature is ideal for residents with back or hip surgery, as quick movements can aggravate their conditions.
Resident Safety
One of the most overlooked safety features on a chair lift is its ability to fold away. When the chair is not in use, the ability to fold the seat and footrest against the wall will reduce the chances of someone tripping over it as they come down the stairs. The ability to lock the chair in place will also prevent small children from climbing on the chair and hurting themselves. Other safety features like a lockable power switch will prevent unauthorized use of the chair by children who might mistake the device for a toy. Sensors installed on the chair are another safety feature designed to stop the chair if its path is blocked. This safety feature protects not only you and your chair, but also children and small pets who might be lingering on the staircase.
Emergency Support
In the event of an emergency, safety features like brakes are a must. Most newer chair lifts come with both an electric and a manual brake. In the event of an electrical failure, the manual or mechanical brake will stop the chair in place. In the event of a power outage, a backup battery is a must for chair lifts. A battery backup will allow you to continue using your chair lift even during a power outage. If you need to evacuate your home for a major storm, this feature will ensure that you can leave the premises safely and without assistance. Don't risk the chance of getting stuck on your old chair lift and upgrade your system today.
The mobility experts at Stairlifts of Louisiana have been serving the residents of Louisiana for over ten years. Their product line includes the latest
stair lift chairs in New Orleans with state-of-the-art safety and performance features. For the latest models and mobility solutions, contact the professionals Stairlifts of Louisiana at
(504) 715-6658.