Factors that Determine the Cost of Home Elevators
Home is where we all want to be. And, for those struggling with mobility issues, the effects of aging, or debilitating illness or injury, the desire to remain in the comfort of home is especially strong. One of the most significant barriers to remaining at home when mobility becomes a challenge is stairs. Exterior ramps, rearranging living quarters to the main level, or other modifications are often employed to accommodate loved ones who can no longer manage the stairs. But, in many cases, these kinds of alterations are either not possible, not sufficient, or not feasible for the long term.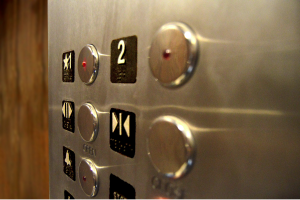 Home elevators are an outstanding, highly versatile solution. Innovations and advancements in technology have simultaneously expanded the available options and brought
residential elevator costs in Louisiana
down. If it's been a while since you shopped for an elevator, or if you believe that a home elevator is too expensive or not viable for your home, it's time to give Louisiana Stairlifts a call to take a fresh look.
The benefits of home elevators are significant. For folks confined to a wheelchair or who cannot physically manage the demands of ascending or descending stairs, elevators are a lifeline to independence. They make it possible to access all areas of the home freely, safely, and easily with limited assistance. But that's not all. Even individuals who are able to use the stairs benefit from an elevator. While your loved one might be able to get up and down the stairs just fine, their ability to do so while carrying something such as a book, a glass of water, or any household item might be compromised. Elevators make moving around the house safer for everyone.
The ability to navigate the stairs is not just a convenience. Stairs are a common area for trips and falls, and may make the difference between living at home or in a care facility. When weighed against these and other similar costs, the price of an elevator takes on a valuable perspective. So how much does a home elevator cost? The answer depends on the following:
Lift System
It used to be that the only options available to homeowners were hydraulic or pneumatic lift systems similar to those found in commercial locations. Installation of these systems typically requires expensive structural modifications, a separate mechanical room, and considerable labor, all of which are expensive. The good news is that there are now cable and pulley systems available that move people safely between floors without the need to remodel the house or build a mechanical room. Our elevator experts will help you determine what type of lift system will work best in your home.
Location
You don't need to spend big dollars on construction. Many of today's models don't require a shaft at all, which greatly reduces construction costs. The need for expansive headroom in many models is also greatly reduced, making it possible to install elevators in a variety of existing locations.
Wiring
Big, complicated elevators often necessitate reworking your electrical system and installing heavy-duty circuit breakers, which adds labor and material costs. Louisiana Stairlifts has residential elevator systems that don't require new circuit breakers or new wiring, saving you time and money.
Extras
As with almost anything nowadays, you can make a home elevator as fancy or simple as you want. You can add custom finishes, extra lighting, and almost any other bell and whistle you can imagine. All of these extras add cost to the final tally. If price is a consideration for you, consider the following before adding on any extra features:
Does it enhance personal safety?
Does it make the elevator safer?
Does it increase comfort?
Is it a "must-have" or a "nice to have"?

Being careful about the extras will help you manage costs and stay within your budget.
Is Now the Right Time for an Elevator?
If you're considering mobility options for your home, talk to the experts at Louisiana Stairlifts, the best
residential elevator company in Louisiana
. We're here to provide you with all the details you need to purchase an elevator for your home. Call us today for more information.