A Guide If You're Considering Residential Elevators
If you or your loved one are struggling with mobility challenges that affect the ability to move freely around your home, it might be time to consider a home elevator. While home elevators may have been prohibitively expensive for the average homeowner in the past, this is simply not the case today. Improved technologies and competitive prices are placing elevators well within reach. If you're ready for the freedom and convenience offered by a home elevator, here's a brief guide to get you started from Louisiana Stairlifts, one of the best
residential elevator companies in Louisiana
.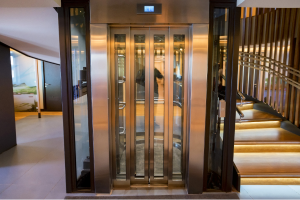 Is a Home Elevator Right for You?
Home elevators are a versatile solution in a variety of circumstances. We invite you to consider a residential elevator if any of the following statements are true:
You'd like to stay in your home as long as possible and age in place.
You or a loved one are experiencing long-term mobility challenges that are making moving up and down the stairs in your home difficult or impossible.
You are interested in selling a home in an elderly community and would like to increase the value of the property.
If a home elevator is right for you, consider the following three issues and then call the experts at Louisiana Stairlifts for a free consultation.
Space
A home elevator requires space, but before we get too far thinking about constraints, here's one critical thing to remember: Louisiana Stairlifts carries elevators that will fit comfortably into nearly every home. Don't cross yourself off the elevator lift list because you think you don't have enough room; talk to our experts and get the facts first. We have models that require a dedicated room for the cab and a space for the mechanics, but we also have models that go through the floor and require no additional space for the equipment. If you have a home, you probably have a space for an elevator. More important than space are the following questions:
How will you use your elevator?
What does its weight capacity need to be? (wheelchairs and other mobility devices are heavy)
Thinking these issues through ahead of time will help focus your efforts as you discuss your options with our team.
Style
Residential elevators come in all shapes, sizes, and styles. We have models that can be completely hidden away in an existing closet and we have models that are swoon worthy that you'll want to show off front and center. Wood veneers, glass doors, or modern stainless; whatever your style preference, we've got an elevator for you.
Cost
Elevators come in a variety of price points. Your budget should include the equipment cost, installation cost, and the cost to operate the elevator going forward. The team at Louisiana Stairlifts is here to help you understand the costs and find an elevator that will fit your budget. You'll love working with our team on product selection, installation, and ongoing service and maintenance.
Let Louisiana Stairlifts Get You Moving
Louisiana Stairlifts is all about mobility. We carry all types of mobility assists, including stairlifts, elevators, and
auto lifts in Louisiana
. If you're ready to add an elevator to your home, contact us today.