Budgeting Tips for Installing a Residential Elevator
Today's residential elevator market includes a variety of makes and models at various price points. Here at Louisiana Stairlifts, a leading
residential elevator company in Louisiana
, we make helping our customers find mobility solutions that fit their budgets a top priority. If you're wondering how to go about determining your budget for such a project, here is a brief guide to the types of things you need to consider.
New Construction versus Remodel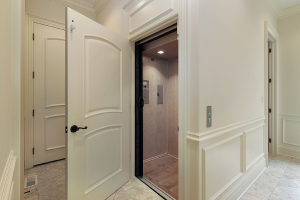 The best, and least expensive, time to add an elevator is during construction. Making a residential elevator part of the plan for your new home gives you the most options and guarantees that the look and function will be seamless. That said, the installation teams at Louisiana Stairlifts retrofit elevators all the time. Our staff is available to look at your home and suggest the installation that will work best in your situation.

Location
Again, in new construction, you can put an elevator exactly where you want it. In existing homes, you'll likely run into some limitations. Some systems require space for the elevator shaft plus a machine room, while others are more compact and space-saving. In addition, some systems require concrete reinforcement and other structural changes. We can find an elevator that will work in your home and in your budget.

Distance
Most residential elevators are designed for two-story homes. If your home has more stories or requires more than two stops, the cost of the system will go up.
Size
The size of the cab has an impact on the overall cost of the system. The most basic systems transport a single standing individual. If you need your lift to carry more than one person or to accommodate a mobility device such as a wheelchair, the cab will need to be larger, the shaft will need to be larger, and the cost of the system will be higher.
Design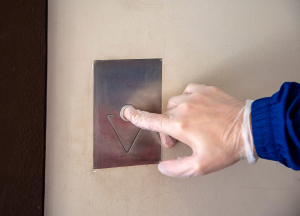 Owners of residential elevators can add a variety of custom features to their lifts. The design options are extensive. You can add hardwood panels, patterned ceilings, glass, mirrors, and other decorative touches to help the unit blend with your existing interiors. You can choose a basic model or create a system that will make a statement; our team will walk you through all the design elements.
Maintenance
Purchasing an elevator is certainly the most significant portion of the overall cost, but maintenance and repairs must also be factored in. Some elevators require more maintenance than others. Talk to our team for a breakdown of all the costs of owning and operating a home elevator.
Mobility is Our Specialty
At Louisiana Stairlifts, mobility is our specialty. We want to help all our customers keep moving. Whether you need
auto lifts in Louisiana
to help you explore all our great state has to offer, or you need stairlifts or elevators to move you safely and independently around at home, we've got you covered. Call us today to discuss all our mobility solutions.