Reclaiming Independence with Wheelchair Lifts at Home
If you're living with a disability that affects your mobility, independence is a daily struggle. Remaining at home requires accommodations, and if your home has stairs, the accommodation you need is a wheelchair lift.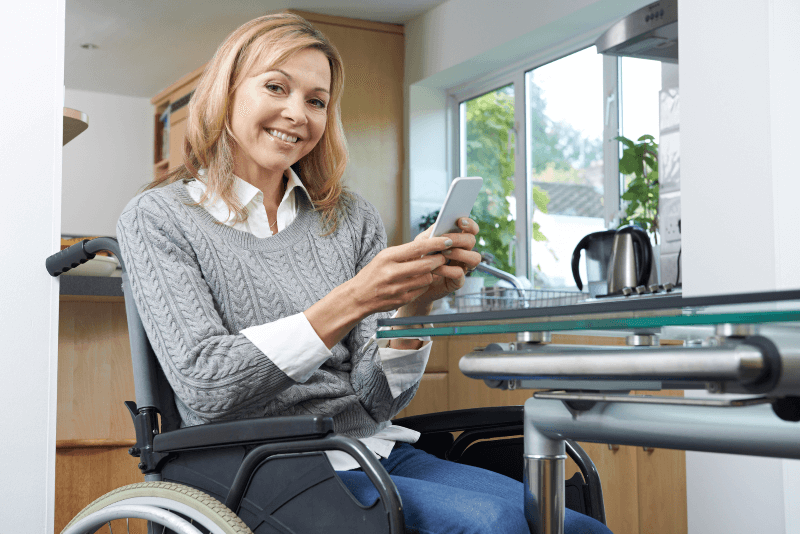 Why stay home?
Before you consider a wheelchair lift, it's worth taking a moment to consider the alternative. Assisted living is the most common option for adults with disabilities that make living at home difficult. According to the Genworth Cost of Care
Survey
, the median cost of rent in 2020 for assisted living was $4,300/month or nearly $52,000 a year. Add on meals, activities, healthcare, and medication and the costs skyrocket. Plus, the emotional costs of living away from home in a communal space without your loved ones near are immeasurable. That's a lot of money to pay for a situation that's a far cry from ideal.
Wheelchair Lifts: An Alternative that Makes Sense
With the cost of assisted living clearly in mind, it's easy to understand why wheelchair lifts that make living at home possible are a sensible alternative. Wheelchair lifts are designed to help individuals who rely on wheelchairs, canes, scooters, walkers, and crutches travel up and down the stairs in their home with ease. The cost of a single
wheelchair lift installation
is far less than the cost of one year in an assisted living facility. The math is clear: a wheelchair lift saves money and reduces the toll on emotional well-being.
Get to Know Your Choices
There are basically two lifts available on the market today:
Vertical Platform Lifts. Vertical platform lifts (VPL) are the most popular lift product. These automated lifts give individuals with mobility challenges easy access to decks and porches as well as much needed assistance with elevated entryways and garages. They can be installed indoors or out and different features are available to increase compatibility and longevity. VPLs are similar to elevators and provide vertical access to elevation changes.
Inclined Platform Lifts. Inclined platform lifts carry a passenger and their mobility device up or down a single flight of straight stairs along a rail system that's mounted on the side of the stairs. Inclined platform lifts are suitable for residential and commercial applications and they work well both indoors and out. In circumstances where elevators or vertical platform lifts won't work, the inclined platform lift is a great solution.
Other Considerations.
There are a number of additional things to consider when choosing a lift, including the following:
Some lifts are portable and others are fixed installations.
Some lifts feature more extensive safety features than others.
Some lifts involve a complicated installation process while others require very little installation.
Talk to the experts at K N Enterprise about your choices and your situation. Our experts will help you find a lift that fits your circumstances.
Product Information and Inquiries
Are you interested in adding a wheelchair lift to your home? Let K N Enterprise LLC help you find a vertical lift in Louisiana that's right for you. Contact us about your mobility needs. We're committed to helping our customers reclaim their independence with the help of the industry's finest wheelchair lifts, elevators, car lifts, ramps, and more.
Home is important. It's where you're comfortable and it's where you interact with friends and family. Home is where you want to stay. Don't let your disability keep you from living at home. Yes, your disability is a challenge, but it's a challenge you can overcome with our help. Call K N Enterprise today to discover the many ways we can help you live longer at home.