Overcoming Indoor Challenges with Wheelchair Ramps
Everyone, regardless of physical ability, should be able to feel safe in their own home. While limited mobility and wheelchair requirements present barriers in many situations, the best
wheelchair ramps for homes in New Orleans, LA, can break through these challenges and offer a better way of life. Adequate wheelchair access is a priority for many households, and if you're looking into wheelchair ramp rentals or wheelchair ramps for sale, you aren't alone. Here are some of the key things to keep in mind when investing in a wheelchair ramp for a house, whether it's for you or your loved one.
Think about Your Daily Routine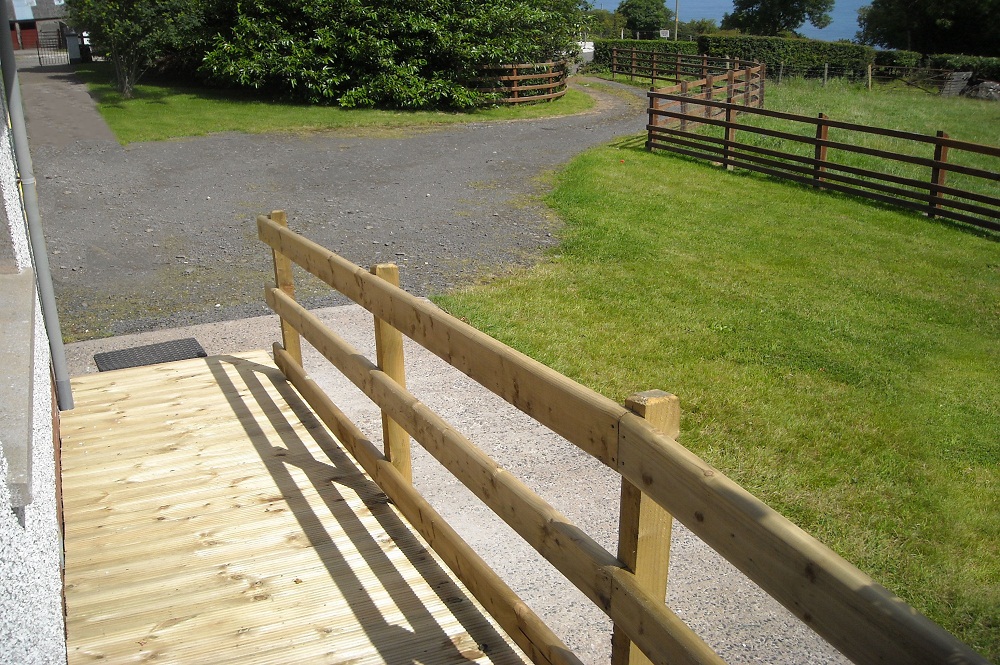 Wheelchair ramps for a house are meant to make daily life easier and more enjoyable for those in a wheelchair or other assisted mobility device. To get the most for your money with this major investment, make a list of typical daily tasks, paying particular attention to anything that a wheelchair ramp would help with. Include things like how often you leave the house and if you would prefer to exit through the garage or front door. Also take note of any steps or staircases to navigate and daily hygiene. This gives you the chance to identify areas you avoid due to safety concerns or living spaces where it's just too hard to navigate at the present moment.
Easy Entry
Another aspect of wheelchair ramp planning and installation is how you enter and exit your home. If you want to spend more time playing outside with the little ones in your family, then a ramp that gives you better backyard access is necessary. If you want to have greater independence to leave the house when you want to, then a front door ramp is a must-have. It's all about deciding what your goals are and how the right wheelchair ramp could help you reach them. Remember that door width and door style can have an impact on wheelchair ramps, and small changes to your home's doors may be required. A door that's at least 32" wide should enable wheelchair use, although 36" is the target number for comfortable mobility without coming too close to either side of the door. While many traditional homes have much smaller doorways, there are some simple ways to fix this, such as removing decorative door trim and putting in offset hinges for greater door swing and clearance.
Hallway Mobility

Last but certainly not least, it's also necessary to consider the hallways in your home and how their dimensions impact the wheelchair ramp. You can avoid the stress of purchasing a ramp that doesn't quite fit by doing all of these measurements ahead of time. Your wheelchair ramp provider should be able to help you with this process and offer you recommendations on any changes needed to your hallways. At least 36" of clearance is required, although 48" offers reliable accommodation of wheelchairs and is the standard in commercial settings. You can make hallways more accessible by eliminating end tables, coat racks, and décor that otherwise get in the way. If your home is really not wheelchair-friendly, then greater renovations of the doorways, hallways, and bathrooms may be in the cards to make it somewhere you can live comfortably for the long-term. That work is well worth it to better accommodate wheelchairs, especially with some options for funding assistance through government programs.
If you're ready to move forward with a
wheelchair ramp in New Orleans, LA, contact the mobility specialists at K N Enterprises today to go over your options.