How to Tell if Your Home Has Enough Room for an Elevator
You don't need a mansion to own a residential elevator. Modern home elevators are made to fit in almost any home and any budget. Louisiana Stairlifts, one of the finest
elevator companies in Louisiana
, is here to help you find an elevator that will work for you so you can enjoy the freedom of movement throughout your home.
How much room do you need?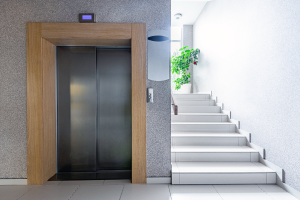 When installing an elevator in your home, you'll need to have space to accommodate the following:
The shaft

The cab

Clear pathways at the top and bottom and room for mobility devices to maneuver if necessary

Machine rooms or mechanical controls, depending on the operating mechanism

In very rough terms, you'll need about 18 to 20 square feet. The final size of your elevator will depend on your home and the elevator system. It will also depend on the weight capacity required; if your elevator needs to carry a heavy electric wheelchair and a user, the required unit and mechanics will be larger.
What about a machine room?
Machine room elevators require a space above or below the elevator to house the unit's pulley, power cables, and motor. Hydraulic elevators, the most common systems, require a machine room. Machine rooms are often located in a base pit that may need to be specially dug. While this adds cost and time to the installation, machine room elevators are still the preferred option for the following reasons:
Quiet operation. Machine room systems are quiet and produce minimal vibrations.

Capacity. Machine room elevators are capable of carrying heavy loads.

Comfort. Machine room systems provide a comfortable, smooth ride.

Are there elevator options that don't require a machine room?
Machine roomless (MRL) systems are a versatile option that don't require a dedicated space for the mechanics. These designs usually use pneumatic tubes in the adjacent walls to lift and lower the cab. Some of these designs don't even require a shaft; the cab moves up and down through a hole in the floor. MRL systems are energy efficient, work in tight spaces, and quick to install.
The Good News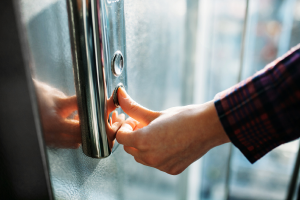 The good news is that both types of systems are available to fit in the vast majority of homes, even when retrofitting is necessary. The team at Louisiana Stairlifts will work with you to determine the best elevator for your home based on space constraints, budget needs, and other needs. We also offer a range of customizations that will help your new elevator blend in nicely with your home. Your options include paneling, hardwoods, glass panes, handrails, lighting, and more.
At the end of the day, the best part of having
residential elevator service in Louisiana
is the comfort and ease of being able to live at home even when health and other physical concerns pose mobility challenges.
Call Louisiana Stairlifts today to discuss the viability of installing an elevator in your home. We provide a personalized assessment, free estimates, expert installation, and exceptional ongoing service and maintenance. Call today for more peace of mind tomorrow.