How to Maintain Your Residential Elevator
Nothing beats the convenience, safety, and peace of mind of a home elevator. For folks living with the effects of a disease, disability, or aging, a residential elevator is often the reason they're able to continue to live independently in the comfort of their own home. Maintaining that elevator and keeping it running smoothly is therefore critical.
Louisiana Stairlifts is one of the best
elevator companies in Louisiana
. We help customers of all abilities live at home with quality mobility solutions that provide both freedom and safety. We are also big believers in diligent elevator maintenance to keep your system running smoothly safely and to keep operating and repair costs to a minimum. If you follow these tips, your residential elevator will function optimally for years.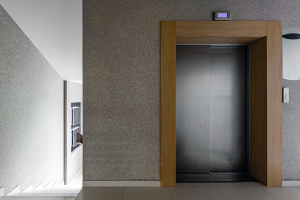 Follow the Rules
Your elevator came with a user's manual that outlines specific guidelines for use. These guidelines aren't simply suggestions; they're essential rules for protecting your system. Be faithful about the following:
Don't overload the unit and exceed the weight limit.
Keep people and things away from the cab gate, doors, and wall
Keep the landing doors closed when not in use.
Don't operate the system if any components are not working correctly.
Don't bypass or disable any safety features.
Don't open the doors while the cab is still in motion.
Schedule Maintenance
The manufacturer of your unit outlined a maintenance schedule for your system designed to keep everything working. Follow this schedule carefully. Scheduling regular maintenance with the team at Louisiana Stairlifts helps you stay ahead of the game and avoid potential problems that might interfere with your use of the elevator system. Your rides will be smoother and faster, and your system will last longer with routine, professional maintenance.

The frequency of maintenance calls depends on the type of unit you own; different models have different requirements. At a minimum, you need to have your unit inspected annually. Some states actually mandate annual inspections, so be aware of the law in your area.
Pay Attention
In between service calls, pay attention to your elevator. Ask yourself these questions when you use the system:
Are the buttons working properly?

Does the door open and close as expected?
Do you see any damage?

Do you hear unexpected sounds?

How is the unit performing overall?

Keep a record of what you notice and call Louisiana Stairlifts with any concerns.
The Bottom Line
The useful life of your residential elevator depends largely upon how well the system is maintained. With consistent, professional care, your elevator will keep you moving safely about your home for a long time. Protect your investment with routine
residential elevator service in Louisiana
from the elevator experts at Louisiana Stairlifts. You can rely on our team to provide exceptional service and quality repairs. Staying up to date with maintenance on your home elevator is the best way for you to keep your system going strong. Don't skip or procrastinate maintenance; follow the guidelines, pay attention to your unit, and schedule an annual maintenance visit with Louisiana Stairlifts. Call today.