How to Install a Scooter Lift
Wheelchairs and mobility scooters provide essential movement to individuals with reduced mobility, who may otherwise be unable to get around at all. Because these devices perform such an essential function, it's important that the people who rely on them are able to take their mobility devices with them no matter where they may go. This means installing wheelchair and
scooter lifts for SUVs
, vans, and other vehicles. Need to learn how to install one of these lifts on your vehicle? Keep reading to find out more.
Types of Lifts
First, it's important to note that there are many different types of lifts out there, and you'll need to know the type of lift you have before you can proceed with trying to install anything. Types of lifts include exterior lifts, boom lifts, and platform lifts. Here's what you should know about them and their installation requirements: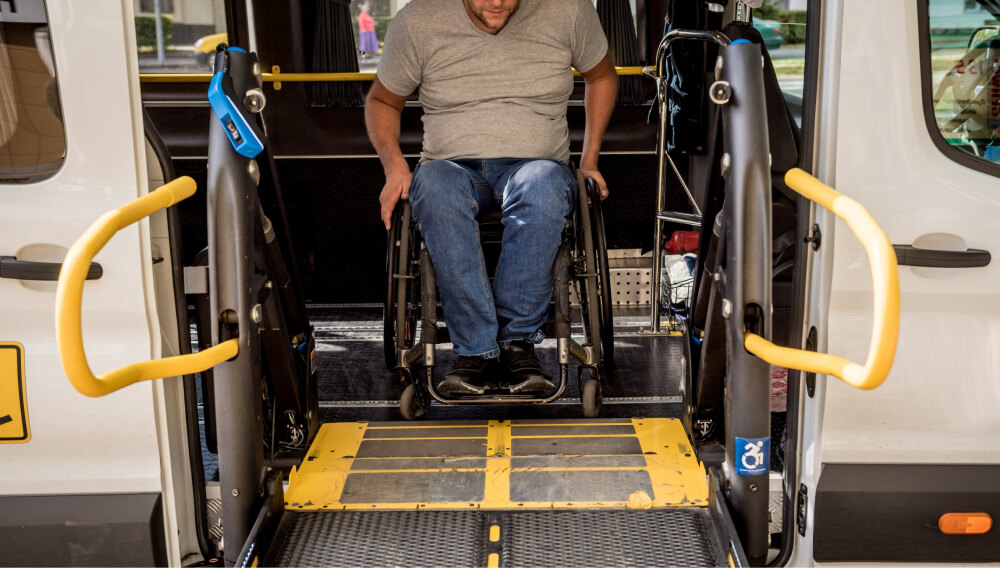 Boom lifts - Boom lifts tend to be the easiest to install and are bolted to the vehicle's floor. They lift and swing the scooter into the vehicle. Of course, you'll need to assemble the boom arm as well, but once that's done, installation is usually as simple as bolting the boom to the vehicle's floor in a position that allows it to bolt directly onto the car's frame.
Interior platform lifts – These are the next easiest model to install and mount inside your vehicle using existing points. For most installations, no modification to the vehicle is required. You will need a large, open space inside of the vehicle for this type of lift to work, so it's usually best used with vans and SUVs. This type of lift allows you to drive your scooter onto it, then lifts and slides the scooter inside the car, fully assembled.
Exterior lifts – Exterior lifts haul the scooter on the outside of the vehicle. They can be more difficult to install, but you may prefer this type of lift if you don't have a lot of interior room in your vehicle. These lifts have to be plugged into a corresponding hitch receiver, and the vehicle's tow hitch serves as the primary source of support for the scooter. If your vehicle doesn't have a tow hitch, you'll need to have one installed on your vehicle before you can install a scooter lift.
Now that you've learned a bit more about the different types of lifts and what their requirements are, let's discuss your installation options in a bit more detail.
DIY Installation
Most wheelchair and scooter lifts come with installation instructions that are easy to follow. However, that doesn't mean the job is necessarily easy, and it doesn't mean you have all the right tools. You'll likely need at least two able-bodied people to install any type of scooter lift, and the more complex installations may require more than that. If you don't have that kind of help on hand, the do-it-yourself installation option probably isn't the best one for you.
While we would like to provide you with detailed instructions for installing your scooter lift here, unfortunately, there are too many different models out there for us to cover all our bases. The installation process can vary depending on not only the type of lift you get but the brand you purchase, the make and model of your vehicle, and more. It's better to review the installation instructions included with your lift very carefully and ensure you're following them to a T.
Professional Installation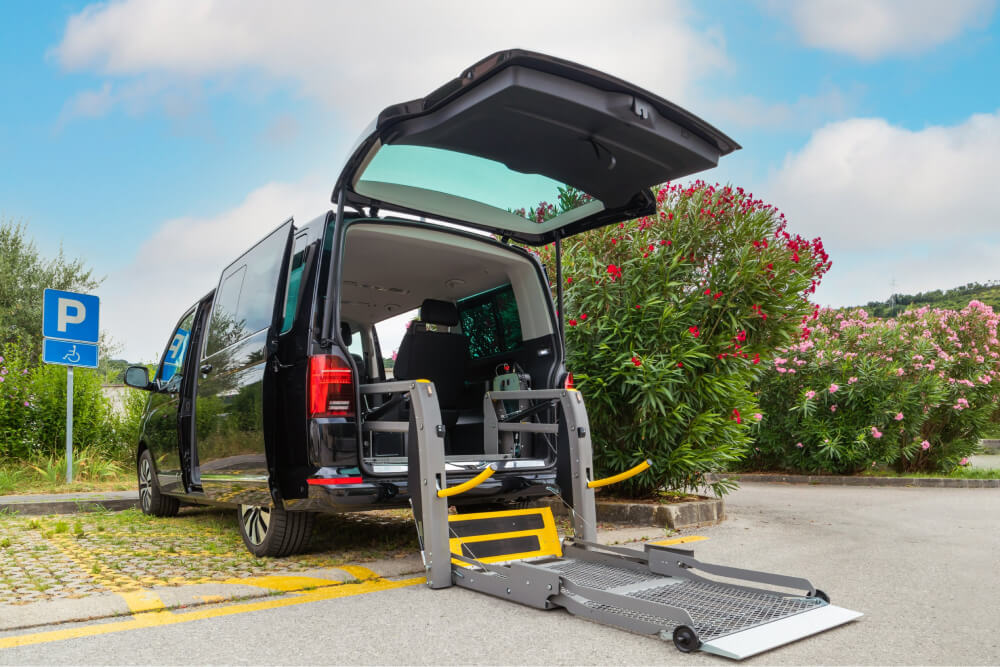 Your scooter lift is responsible for lifting and moving a very expensive piece of medical equipment—equipment that you rely on to live a fulfilling life. The last thing you want is for your scooter lift to break or otherwise fail, damaging your scooter or making it so that you can't bring it anywhere with you for an extended period. Because of the importance of having this job done right, we generally recommend that you opt for the professional installation of your scooter lift.
We take the safety and security of your mobility equipment seriously here at K N Enterprise, LLC, which is why we provide the installation of TriLift
scooter lifts for vans
, SUVs, sedans, and virtually any type of vehicle. We are proud to call ourselves a full-service resource for mobility equipment and are ready to help our customers with their mobility equipment in any way we can. If you've purchased a scooter lift and need assistance with installation and maintenance, contact us to speak to one of our representatives. We'll set up an appointment to install your scooter lift and function properly, so you can maintain your mobility no matter where you go.