How Stairlifts Help People Regain Their Independence at Home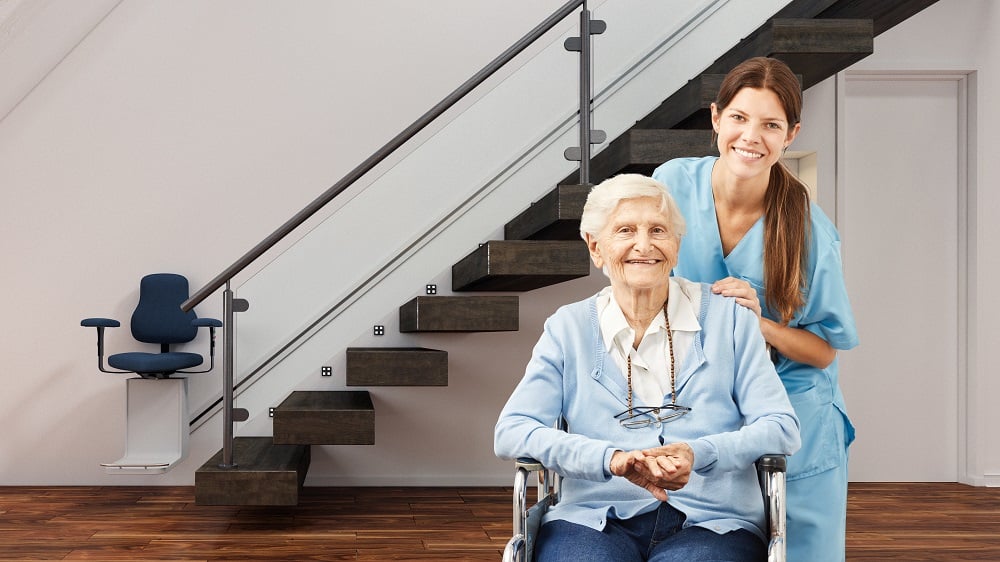 If you're a senior or a person with limited mobility, it might be difficult for you to get around your home. This puts you in a complicated and difficult position. When their stairs become safety hazards, many people decide that it's time to enter a senior living facility or sell their home and move to a single-level dwelling. But there is a third option, which allows you to remain at home and regain mobility with confidence. Rather than relinquish your independence or your house, you can opt for a stairlift, or a wheelchair lift. Read this helpful article if you're interested in stair- and wheelchair lifts for the home in Louisiana.

Stairlifts Explained
As its name suggests, a stairlift is an electric-powered mechanical device that lifts you up or down your stairs, either in a comfortable built-in chair or on a platform for your wheelchair. They're installed along the wall along your staircase using rails and supports, and they're operated with simple buttons to take you up or down. Keyed remotes allow you to call the lift to you when it's on an opposite floor, and to share use of the lift.

Lifts can be custom-tailored to your existing staircase design, and there are curved models to accommodate large, winding stairs. There are also vertical lifts and options to help you access your porch, deck, and other areas so you can enjoy every part of your home again, worry-free.

Stairlift Benefits
Aside from the freedom and convenience of enhanced mobility in the home, stairlifts offer many benefits for you or your loved one. They prevent injury from staircase slips and falls, adding peace of mind to your daily routine. After a relatively small initial investment, they save you money—costing far less than the monthly expenses of a senior living facility.

Lastly, stairlifts help you reclaim your independence. You can use the stairs with ease and convenience, without worrying about hurting yourself or leaving your beloved home. Whether you're a senior who wants to age in the comfort of your own house or a person who would prefer to manage their own care as much as possible, a stairlift is a user-friendly and practical option.

Who Can Benefit from a Stairlift?
Stairlifts are very useful for any individual whose mobility has been affected due to aging, an injury, or a disability. They are utilized by seniors, veterans, younger persons, and those who have chronic or progressive conditions such as osteoarthritis and multiple sclerosis.

Using a stairlift can act as preventive care for osteoporosis and muscular weakness-related falls. They're also excellent short-term solutions for temporary medical conditions. If you're recovering from illness or injury, stairlifts can help you out until you're on your feet again.

Caregivers and loved ones can breathe easier knowing that they can count on the reliability and quality of your stairlift.

Finding Your Stairlift
Independence is achievable and affordable. If you're ready to purchase a wheelchair lift for home use, K N Enterprises carries a full line of stairlifts, wheelchair platform lifts, access ramps, and residential elevators. We offer complete wheelchair lift installation, including assembly and mounting.

With many styles and upholstery colors to choose from, you can match your new lift to your interior décor and welcome this high-tech addition to your home. For the best selection of
wheelchair lifts in Louisiana, trust K N Enterprises. Lift your spirits and regain your confidence, mobility, and independence today.