How Often Should Home Elevator Inspection Be Done
A residential elevator is an amazing mobility device that helps people of all ages live at home even when age, illness, or disability interfere with the safe use of stairs. If you've purchased a home with an elevator or recently had an elevator system installed, you might be wondering what kind of maintenance is involved with keeping your home elevator functioning properly and safely. Elevators have many moving parts and it's crucial to care for them to ensure the health and longevity of the system.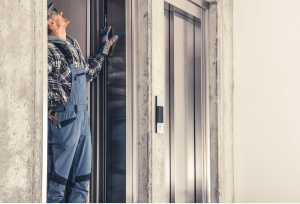 Elevator maintenance must be performed by a professional
elevator company in Louisiana
. Louisiana Stairlifts has been providing skilled residential elevator maintenance to customers throughout the area for years. Here are three things we'd like you to know about caring for your elevator:
Schedule Safety Inspections.
In general, residential elevators should be inspected by a professional inspector once a year. However, some states and some elevators require more frequent inspections; talk to a member of our team for more details about what's required for your system. In addition, the condition of your elevator and the frequency of use may indicate a greater need for inspections. Work with your service provider to develop an inspection schedule for your unit.


Schedule Regular Maintenance
Maintenance is an investment that saves time and money over the long run because staying on top of minor issues prevents more extensive problems from developing. Regular upkeep will prolong the life of your elevator. Follow the manufacturer's recommended maintenance schedule faithfully and keep a detailed log of everything. Safety inspections can often be conducted in conjunction with scheduled maintenance calls, so there's no need to schedule an additional visit.


Pay Attention
You use your elevator multiple times every single day. Pay attention to what you see and hear every time you ride. Listen for unusual sounds, look at the cab and buttons, and notice if anything feels different about the ride. Your senses are the first alert that something might not be working the way it should. Again, keep a log to share what you're experiencing with your technician.


Safety is the Bottom Line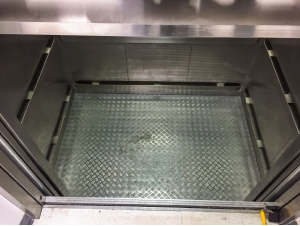 Since you rely on your elevator for independence, it's worth every penny to keep everything operating safely and avoid the system going down. Diligent maintenance ensures your home elevator will continue to operate safely for years to come. Preventative maintenance calls and regular safety inspections work together to prolong the life of your residential elevator. Louisiana Stairlifts provides professional, skilled, courteous
residential elevator service in Louisiana
. Call us today to discuss a service plan for your home elevator.
Are you in search of a reliable elevator company to keep your home elevator running smoothly?
Louisiana Stairlifts is the one to call. We take pride in helping our customers take back their mobility and return to independent living. Our trained and experienced staff has extensive knowledge of a wide range of mobility solutions designed to get you moving in your own home. Do you want safe, independent access to your whole house? Call us today to make that happen.