Choosing the Right Elevator Installation and Repair Company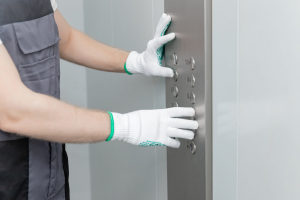 A residential elevator is a valuable addition to any home. Elevators provide smooth, comfortable, safe transportation between floors, allowing residents to move themselves and their belongings freely throughout their home. With the help of an elevator, toting laundry is a breeze, as is carrying other heavy, awkward items such as babies or small children upstairs and down. An elevator also means that family members won't trip and fall down the stairs while navigating them in the dark, nor will they stumble when distracted by phones or other diversions.

But beyond convenience, home elevators in Louisiana are essential for many people. Seniors and folks living with disabilities need the help of elevators to live in the comfort of their own homes.
Louisiana Stairlifts, one of the most trusted residential
elevator companies in Louisiana
, takes pride in helping our customers move safely and independently throughout their homes. Residential elevators are just one of the many mobility solutions we provide. Home elevators have come a long way in recent years. New technologies mean that elevators are an affordable, workable solution for many people.

If you're interested in owning a residential elevator, you'll need to choose a company to provide installation and maintenance services. Here's a brief look at important things to consider when making your selection.
Technical Experience
Above all, your elevator team needs to have solid technical experience. Installers and service providers need to be able to do the following:
Assemble elevator cars and all components
Connect the electrical wiring
Test equipment and ensure it meets all technical specifications
Troubleshoot malfunctions throughout the system
Dismantle the elevator to change defective parts
Follow all safety regulations and building codes
Repair or replace defective components
Read blueprints
Understand hydraulics and electronics
As you can see, elevator technicians need a lot of skills.
Customer Service
In addition to solid technical skills, your installer needs to provide exceptional customer service. Buying an elevator is complicated, and you will need reliable guidance. You will also need to feel comfortable calling your maintenance team should something go amiss. You'll want your company to be professional and responsive at every stage of installation and ownership.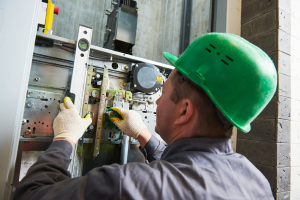 Coverage
Like any other service contract, coverage varies. Elevators require regular maintenance to remain at optimal performance. Make sure you know how frequent their maintenance visits will be and what will be covered. Read the contracts carefully, so you'll understand what types of services and maintenance are provided once your elevator is up and running.
Choose Louisiana Stairlifts
Louisiana Stairlifts offers the best
residential elevator service in Louisiana
. Our technicians are highly trained and certified. We provide quick installations, outstanding work, and superior customer service. We stand by our work with generous warranties. Because we're local, we're able to respond quickly to the needs of our customers, which is how we've earned a reputation for being the top residential elevator company in the area. Call us today so you can get moving in your new elevator.