Accessibility Accommodations: Working from Home

The American workforce has always primarily been based in places of business. Workers traveled to and from their offices and other places of work every day, and the idea of working from home was considered untenable. However, after COVID-19 forced many businesses to open up the opportunity for workers to work from home, it became clear that employees can do much more while working remotely than many believed. But is working from home more or less accessible to those with disabilities? What can be done to make it easier for disabled Americans to work from home? Please keep reading to learn more about various home accessibility improvements, such as a residential elevator in Louisiana, which can make it easier than ever to work from home.
Is Remote Work More Accessible?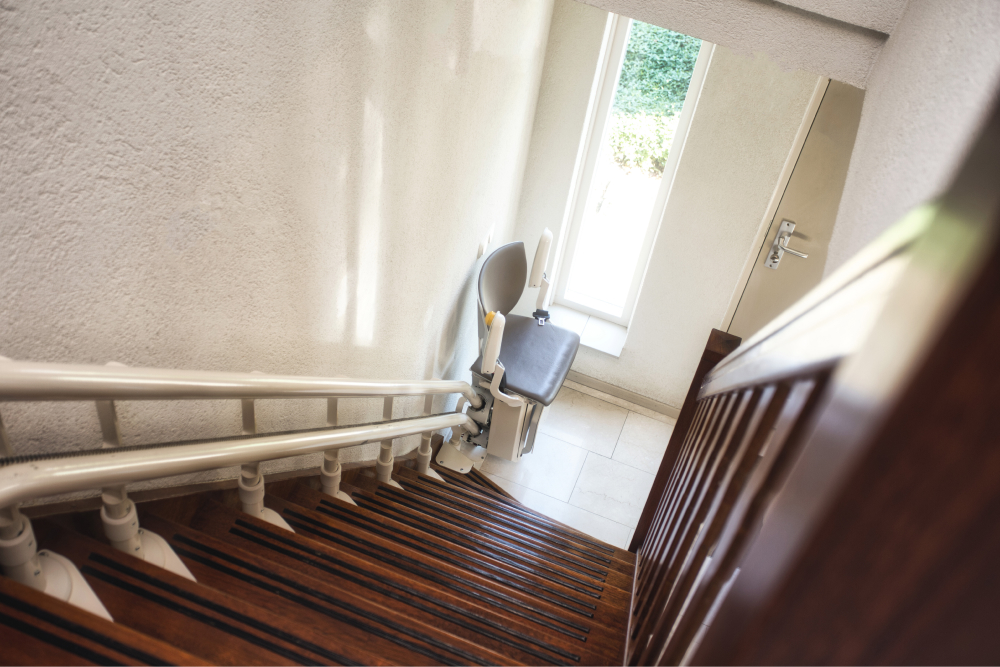 Generally speaking, working remotely is much more accessible for Americans with disabilities. Many disabled Americans cannot drive themselves to and from work each day, making it extremely difficult to find reliable means of transportation. Additionally, health issues and frequent doctor's appointments can interfere with the typical 9-to-5 schedule of your average job; remote work, on the other hand, tends to be much more flexible in its hours, depending on the exact duties the employee fulfills.

By removing the commute and making schedules more flexible, remote work makes it much easier for those with disabilities to be gainfully employed. And their employment is beneficial to businesses that are willing to accommodate their unique needs.
Research shows companies "that focus on disability inclusion were more successful… enjoying 28% higher revenue and 30% higher profit margins than those without this focus."

Ultimately, offering remote working options for those with disabilities makes holding a job more accessible for disabled employees and makes the business more profitable. We can't think of a better win-win situation than that.
How Businesses Can Accommodate Employees
So, if a disabled employee works from home, what can a business do to meet its accessibility needs? If they were in your office, the answer would include things like having tables and desks that can fit a wheelchair underneath them, installing ramps to enter and exit the building, ensuring your employee bathroom has a wheelchair-accessible stall, and so on; but when they're working in their own home, the answer changes a bit. While the employee would be responsible for ensuring they move around their home easily, employers still have to ensure they can perform their duties efficiently.
There are several ways that businesses can work to ensure remote employees can perform their assigned tasks:
Provide accessible equipment - If your company provides your employees with their computers and other equipment for remote work, ensure that the equipment meets the employee's unique needs. This might include a more ergonomic keyboard and mouse, a keyboard with braille on the keys, and so on.
Make sure documents are accessible – In addition to the equipment, ensure that the documents your employees need are accessible to them. They should be shared so that those with reduced vision can find the documents and utilize the information they contain, such as by using a screen reader.
Send materials for meetings in advance – Individuals who struggle with hearing or visual disabilities can benefit greatly from having meeting materials in advance. Seeing and hearing a speaker clearly is difficult enough in person and becomes much more complex over a video conference call. Having those materials allows an individual to stay abreast of the meeting, even if they're not catching everything being said.
How Employees Can Make Their Home Offices More Accessible
Of course, employees are responsible for ensuring their home offices are accessible so they can work productively throughout the day. Depending on your exact disabilities, there are other ways you can make your home more accessible to you throughout your work day. A desk that allows you to fit your wheelchair underneath is a great place to start. Additionally, make sure you can move between floors of your home easily and safely, such as through a stairlift or home elevator.
Contact K N Enterprise, LLC, today to learn more about your options and average residential elevator cost. If you need to adjust your home so that you can work from home more comfortably, we can send a contractor to your home. We'll assess your home for elevator installation and provide a more exact quote on what it will cost to put one in your home.