Different Types of Stairlifts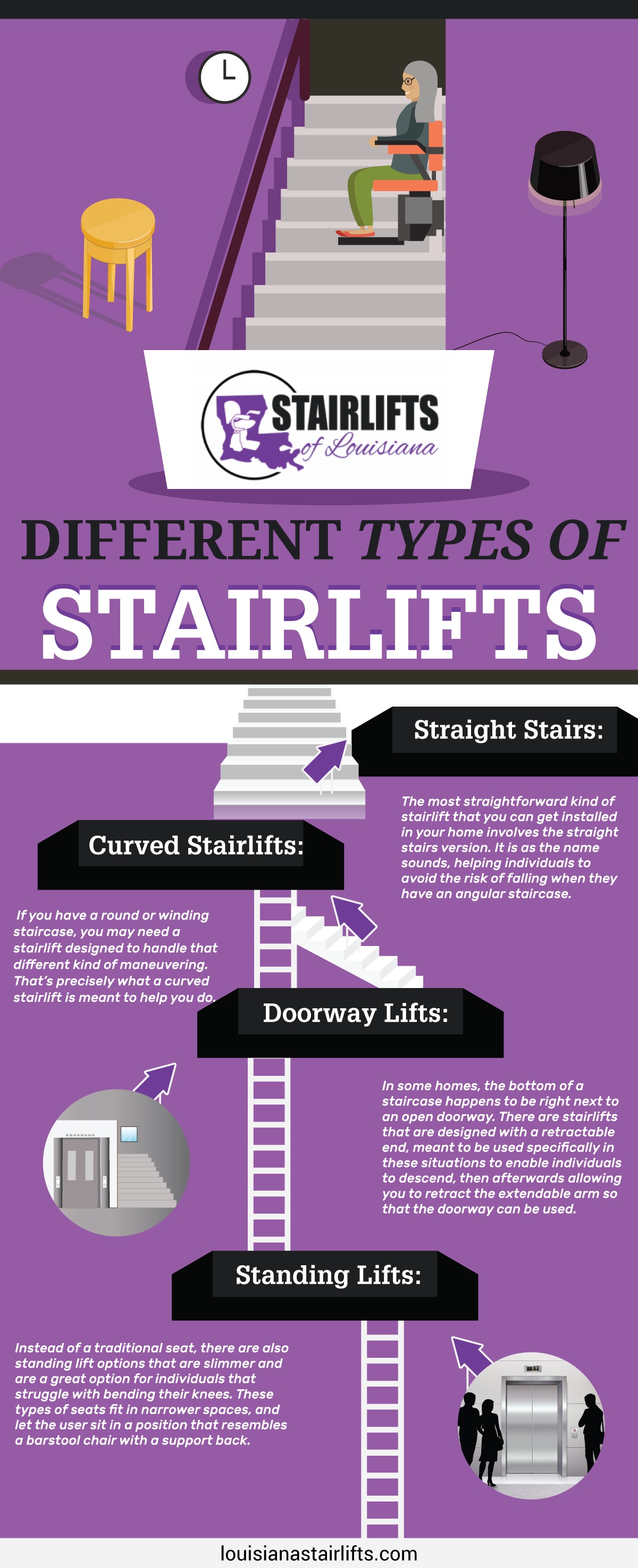 Stair lifts in the home help to make mobility that much more possible. The effects of aging or certain conditions can leave individuals feeling immobile and limited. That doesn't have to be the case for you or your loved ones. Depending on the individual's particular needs, specific stairlift systems can be put in place that help them navigate the home safely and effectively. Systems can be determined on a case-by-case basis, depending on what exactly each individual really needs.
Straight Stairs: The most straightforward kind of stairlift that you can get installed in your home involves the straight stairs version. It is as the name sounds, helping individuals to avoid the risk of falling when they have an angular staircase.
Curved Stairlifts: If you have a round or winding staircase, you may need a stairlift designed to handle that different kind of maneuvering. That's precisely what a curved stairlift is meant to help you do.
Doorway Lifts: In some homes, the bottom of a staircase happens to be right next to an open doorway. There are stairlifts that are designed with a retractable end, meant to be used specifically in these situations to enable individuals to descend, then afterwards allowing you to retract the extendable arm so that the doorway can be used.
Standing Lifts: Instead of a traditional seat, there are also standing lift options that are slimmer and are a great option for individuals that struggle with bending their knees. These types of seats fit in narrower spaces, and let the user sit in a position that resembles a barstool chair with a support back.
You don't have to give up your freedoms in the home after all, because the services and tools of Stairlifts of Louisiana can help you stay mobile in your own home after all. Our teams, services and equipment are meant to help provide the home mobility that you may be looking for in your stairlift services. Embrace mobility and independence, with a little help.